The perfect start-up solution for selective soldering tasks in small and special series.
Ideal for production environments with cell manufacturing
With the ECOSELECT 1, we have added another machine to our portfolio that, with its footprint of less than 3 m², fits perfectly into a production environment with cell production.
More details
the Ersa ECOSELECT 1
The semi-automatic ECOSELECT 1 works in all process steps with the same proven Ersa selective soldering technology as the large Ersa VERSAFLOW systems and does not compromise on quality and accuracy. The universal mask holder enables the processing of circuit cards with a size of up to 424 x 508 mm (optional 508 x 508 mm). The fluxer works with the greatest positioning accuracy and the smallest amount of application.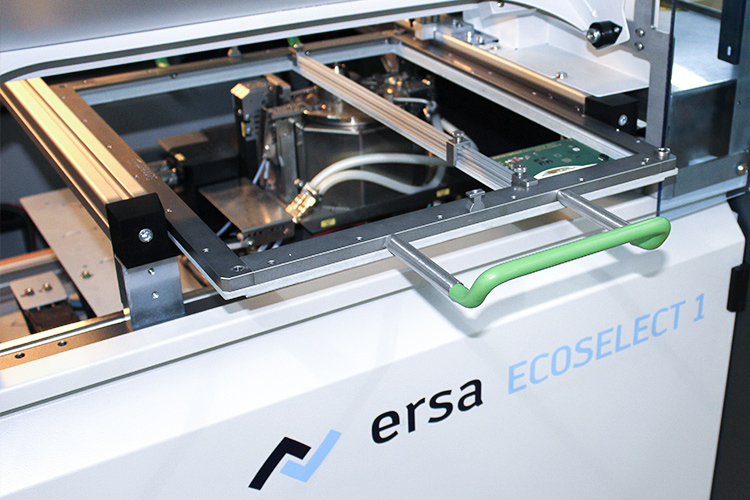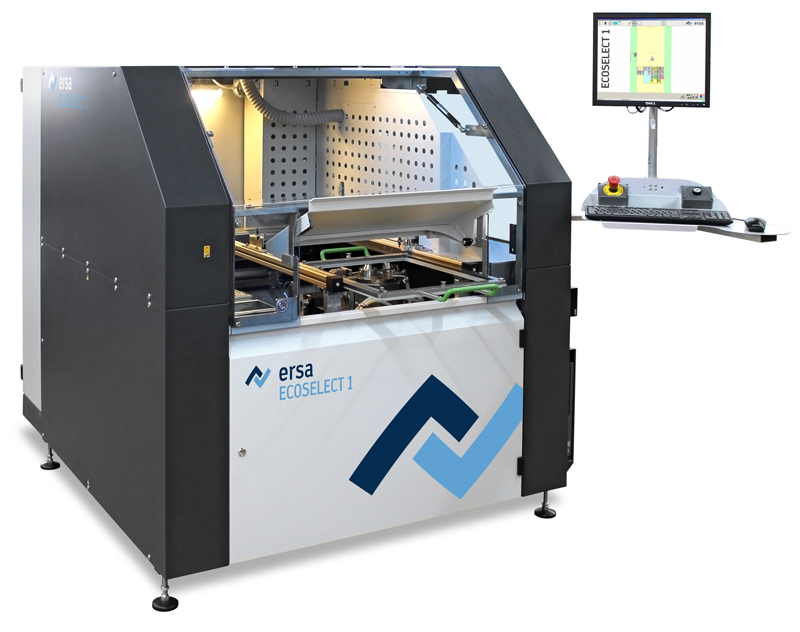 Features such as spray monitoring or continuous pressure monitoring of the storage system ensure the proverbial Ersa process security. Like the VERSAFLOW product family, the ECOSELECT 1 has full surface preheating. The underheating is equipped with eight radiators, which are switched in groups in order to adapt the output to the energy demand and size of the assembly. The convection top heater of the ECOSELECT 1 is optimally matched to the bottom heater and ensures effective and reproducible heating even with extremely demanding assemblies (multi-layer, heavy-mass).
Ersa ECOSELECT 1
Max. PCB holder (LxW) 424 x 508 mm
Ersa CAD software
Use of mini wave nozzles, mini dip and surface soldering nozzle
Maintenance-free electromagnetic solder wave drive
Drop jet fluxer with integrated monitoring
Highest positioning accuracy and process reliability
Process visualization
Infrared pre-heating below
Convection preheating
N2 heating for flexible crucibles
Redundant data storage
Do you have any questions about your planned products?
Feel free to contact us and tell us about your ideas.
We would be happy to support you!