Quins Pro inspection system
Our Quins Pro inspection system with differential image testing enables a software-supported comparison of the reference image and the test object.
In this way, all optical deviations from the reference board (golden board) to the test board are made evident and can be evaluated by our trained employees and, if necessary, sent to a repair process. Thanks to the integrated UV module, tests of protective coatings are also possible.
More details
the Quins Pro
Image unit
CCD line scan camera (7,020 pixels / line)
Max. resolution
‍Effective Pixels
Max. Assembly size
lighting
Double rows of LED lighting with 308 LEDs
additional 308 UV LEDs with 400 nm
1,600 candela at a height of 50 mm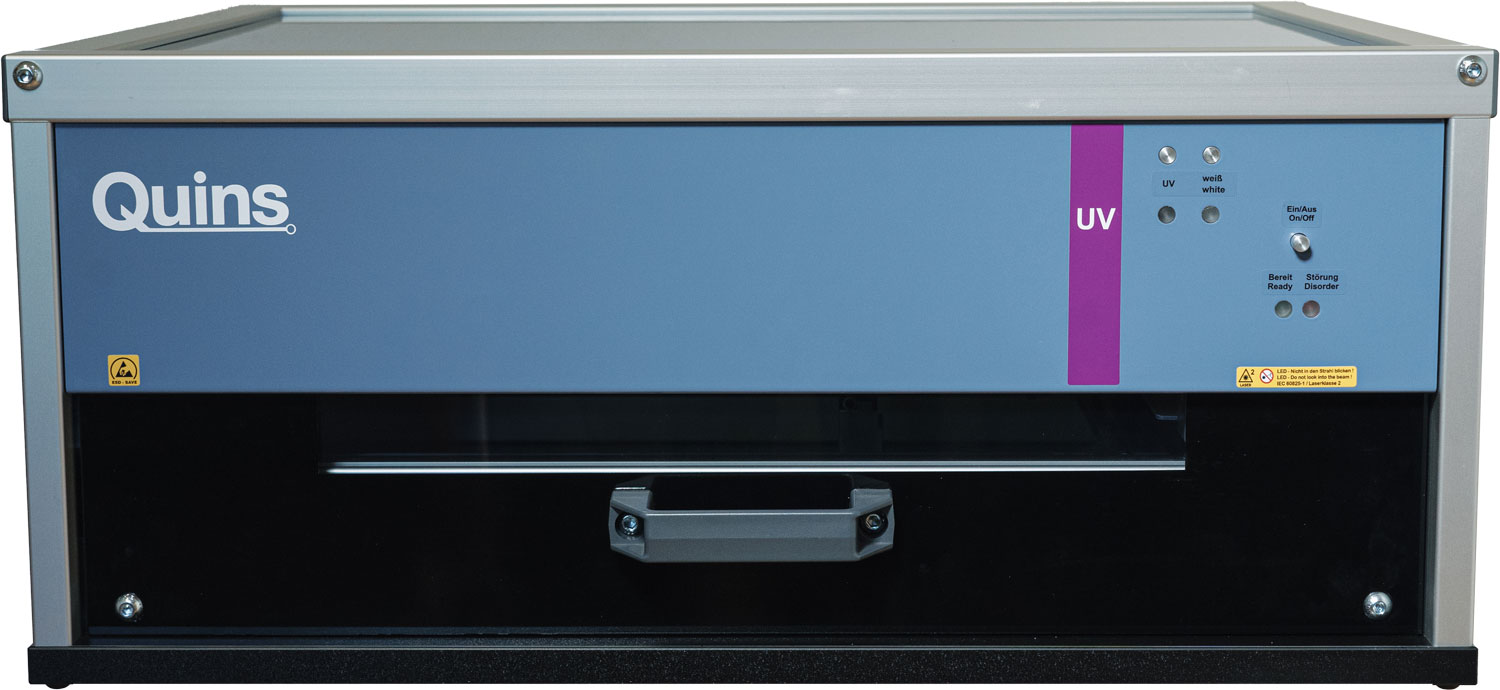 Do you have any questions about your planned products?
Feel free to contact us and tell us about your ideas.
We would be happy to support you!